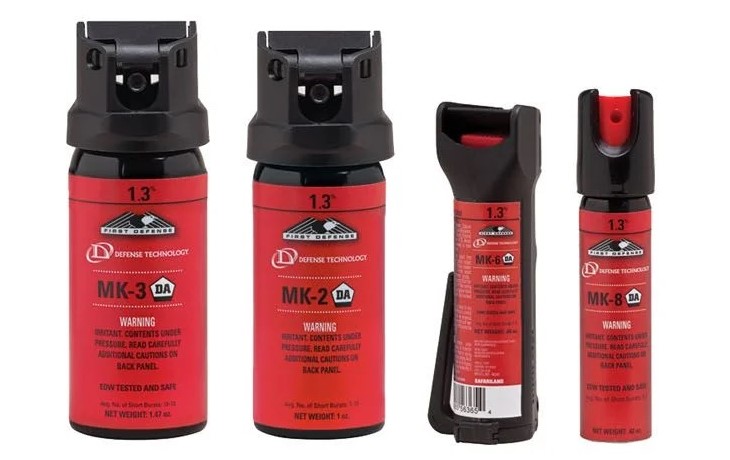 Version 1.0 (December 23, 2020)
Log in or register
to join the conversation
Not a member? Join for free.
Already a member? Log in.
Comments (8)

Lowell

- May 8, 2021

The POM Pepper Spray has no expiration date on the unit — do y'all have any recommendations on maintenance for these?

Gideon Parker

Staff

- May 8, 2021

Lowell – I have the same pepper spray and at first I thought that I didn't have an expiration date on mine as well because I didn't see it at the bottom of the can. But they are sneaky and actually have it printed underneath the bottom of the colored band in the middle. 

So pull down and off the base, then slide the middle colored band down and you should see it.

And for some reason if it isn't even there, POM says to replace unit every 18-24 months for maximum performance. So if it's been two years since you bought it, it's time to replace.

rebecca

- 2 months ago

I've been thinking of getting this very small pepper spray for when I go jogging outside. 

In this YouTube video https://youtu.be/vlZZpM95u_Y?t=5 it looks to be very easy to use and small to wear, but the amount of sprays and distance is pretty poor. It would only be effective if someone was right in your face grabbing you probably. It's better than not carrying one though if other models are too bulky or harder to access in a bag or holster.

Gideon Parker

Staff

- 2 months ago

Great recommendation Rebecca, thank you!

You are right, the pepper spray you have on you and available is the best pepper spray. Many people carry it in their purse or backpack and it will take them 30 seconds just to get to it. Having it readily available on your wrist is a nice ability.

平子温

- 3 weeks ago

In my country (Japan), there are no tear gas sprays made by Defense Technology.
Mace is barely sold in my country, but Police Magnum OC-17 is more noticeable.
It is advertised as being used by the US military and law enforcement agencies, but I can't find any documentation to support this, nor can I find any MSDS/SDS safety sheets.

I don't trust it, but it is so prominent that I would like to request an expert review.