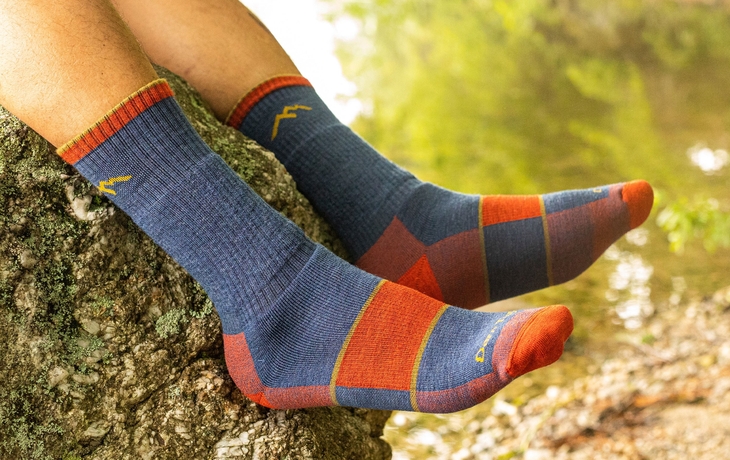 Version 1.0 (December 27, 2020)
Log in or register
to join the conversation
Not a member? Join for free.
Already a member? Log in.
Comments (3)

John Ramey

Staff

- September 2, 2021

Another day, another pair of Smartwool socks that failed for no good reason: 

I also just got a hole in these 5.11 socks. I really liked these socks, am bummed they holed in less than a year of basic use:

Will try warranty'ing both.

John Ramey

Staff

- October 26, 2021

Following up on my warranty efforts:

5.11 process went fine. SmartWool was a mess — their warranty/return system is outdated, the process was stupid and slow, they automatically signed me up for spam email newsletters, etc. 

In the end, both pairs were replaced without cost. 

Gideon Parker

Staff

- July 16, 2022

This is a review of two pairs of socks by Minus33. My goal was to get a good sense of the different lengths and thicknesses they offer so I tried a pair of the Mountain Heritage no show liner socks and the Mountain Heritage boot length full cushion socks.

Build Quality

The no show liner socks were a nice uniform thickness throughout the entire sock which didn't provide padding, but was much lighter on the foot. The full cushion boot length sock was very impressive (and comfortable) with the amount of padding at the base of the sock. The top of the foot was thin and breathable like the liner sock's thickness. When comparing Minus33 and Darn Tough's full cushion line of socks, Minus33 wins with significantly more padding in the soles.

After one wash cycle, the Minus33 socks show more pilling than a pair of Darn Tough socks that I have had for over a year. This can be reduced by turning the clothing inside out when placing it in the washing machine and dryer to prevent abrasions against the unit and other clothing.

Performance

One of the main things I love about merino wool socks is that you can wear them for multiple days before they start stinking. Even Minus33's care page says not to wash after every wear because the wool's microbial properties make it unnecessary. I was able to wear the Minus33 sock for three days before they started smelling vs only two days for Darn Tough.

I tried testing how hot my feet would get while wearing both of these pairs of Minus33 and my pair of Darn Tough in some hiking boots for 1.5 hours and didn't notice any clear winner between the three. I thought that the liners would be cooler than the full cushion but the laser thermometer said they were all about the same. The liners did cool down more quickly once I removed my feet from the boots however.

When looking at the materials that each sock is made of, Minus33 is the clear winner for performance. This higher percentage of merino wool means more microbial properties, insulation, comfort, and moisture wicking.

Warranty

Minus33 socks have a 1 year warranty that can be extended to 2 years if you register your socks on their website. Darn Tough has their famous lifetime warranty which is the clear winner here.

Summary

If you are going for durability and warranty then go with Darn Tough. Their higher percentage of durable nylon will make them last longer and are backed by a lifetime warranty. If you prefer a sock with higher performance in moisture wicking, microbial properties (less stink), insulation, and comfort then go with Minus33 and their higher percentage of merino wool.