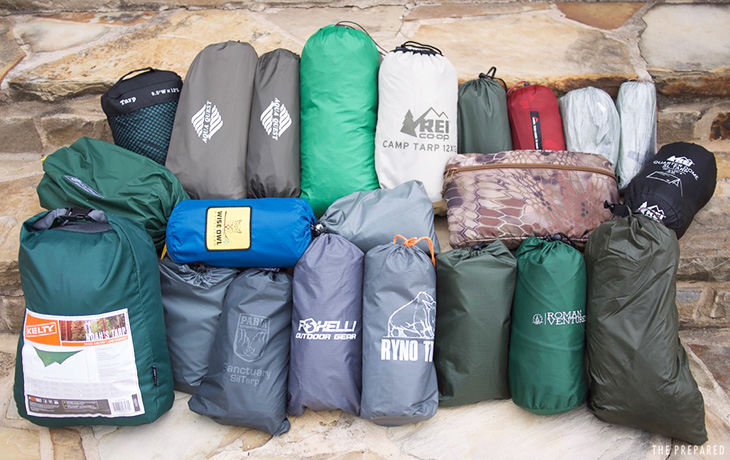 Version 1.0 (October 26, 2019)
Log in or register
to join the conversation
Not a member? Join for free.
Already a member? Log in.
Comments (4)

J Dids

- October 28, 2019

great article. love the AQ safari tarp!

Jon Stokes

Staff

- October 29, 2019

Thanks! Yeah it's a fantastic tarp. Just the right size and weight, and still really tough.

Haus Monkey

- November 19, 2019

Love your articles, peeps! Not sure if this is the right place, but I'd like to know more about tips and tricks on: 1) How to tie tarps in general (I never had one, but considering buying one. Have experience camping with tents only, and that's the extent of it) 2) How to improvise when you don't have trees and branches available (like when you are in a shelter, as you've mentioned in the article). Thanks!

squidvicious

- April 4, 2020

backcountry.com has the Kelty Noah's Tarp @ 50% off.  Great time to grab an extra  (they MSR stakes and tensioners also @ discount).  This tarp is a great alternative to packing a tent in a go bag.  Versatile use for camping, and very light (<3 lbs vs. 6 or 10+ for a 3 person tent).