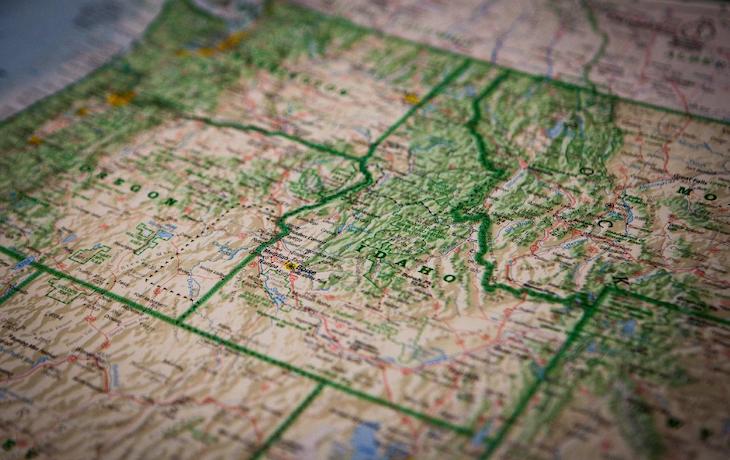 Log in or register
to join the conversation
Not a member? Join for free.
Already a member? Log in.
Comments (13)

Open Space

- December 9, 2021

While this is very specific, if you live in the Houston area, you NEED a Key Map of your county.  They are the gold standard for Harris and surrounding counties and locals have relied on them for decades.  20 years ago everyone had one in their car. Not so much today, but they are still available at https://www.keymaps.com/

Gideon Parker

Staff

- December 10, 2021

That is a good suggestion! 

Chatting with older locals can give you some ideas on the best maps for your area back when they used to use them.

H. P.

- February 27, 2022

The sound you hear is me kicking myself…. I think Trimble bought out MyTopo and nerfed it entirely – I am not seeing (unless I'm an idiot – possible!) any custom map option now (and the SSL cert expired 3 days ago, ugh).

Is it just me?

Gideon Parker

Staff

- February 28, 2022

Good catch! It does look like Trimble bought MyTopo and the SSL cert is expired. 

I haven't gone through the checkout process but currently it looks like you can order some premade maps here: https://mapstore.mytopo.com/ and then if you need a custom map you need to call them at 877-587-9004

They seem to be in the middle of adjusting procedures and updating websites so for those seeing this in the future, these instructions might have changed.

M. E.

Contributor

- March 1, 2022

One thing I have ALWAYS wanted for my go-bag is a custom-printed bandana or other cloth with a topographic map of my area. Then I have a dual-purpose item in the bag: It's a map AND a piece of clothing, or a carry bag, etc.

I have searched and searched for a service to provide this, to no avail.  Has anyone come across a reliable source for printing a map on durable cloth?